Art Around the House
Jul 22, 2020
My husband John kruth and I have always enjoyed creating an eclectic environment from our finds at flea markets and thrift shops plus a random selection of family hand-me-downs including various paintings, prints and photos. John is the resident curator and, as you can see, he always finds room for my work. Not surprisingly, our home isn't decorated in the traditional sense. It's a continuously evolving hybrid of shabby chic, modernist and traditional styles, plus a good deal of color.
It's fine if you love earth tones and minimalism, but we had to give that up a long time ago. Take a look...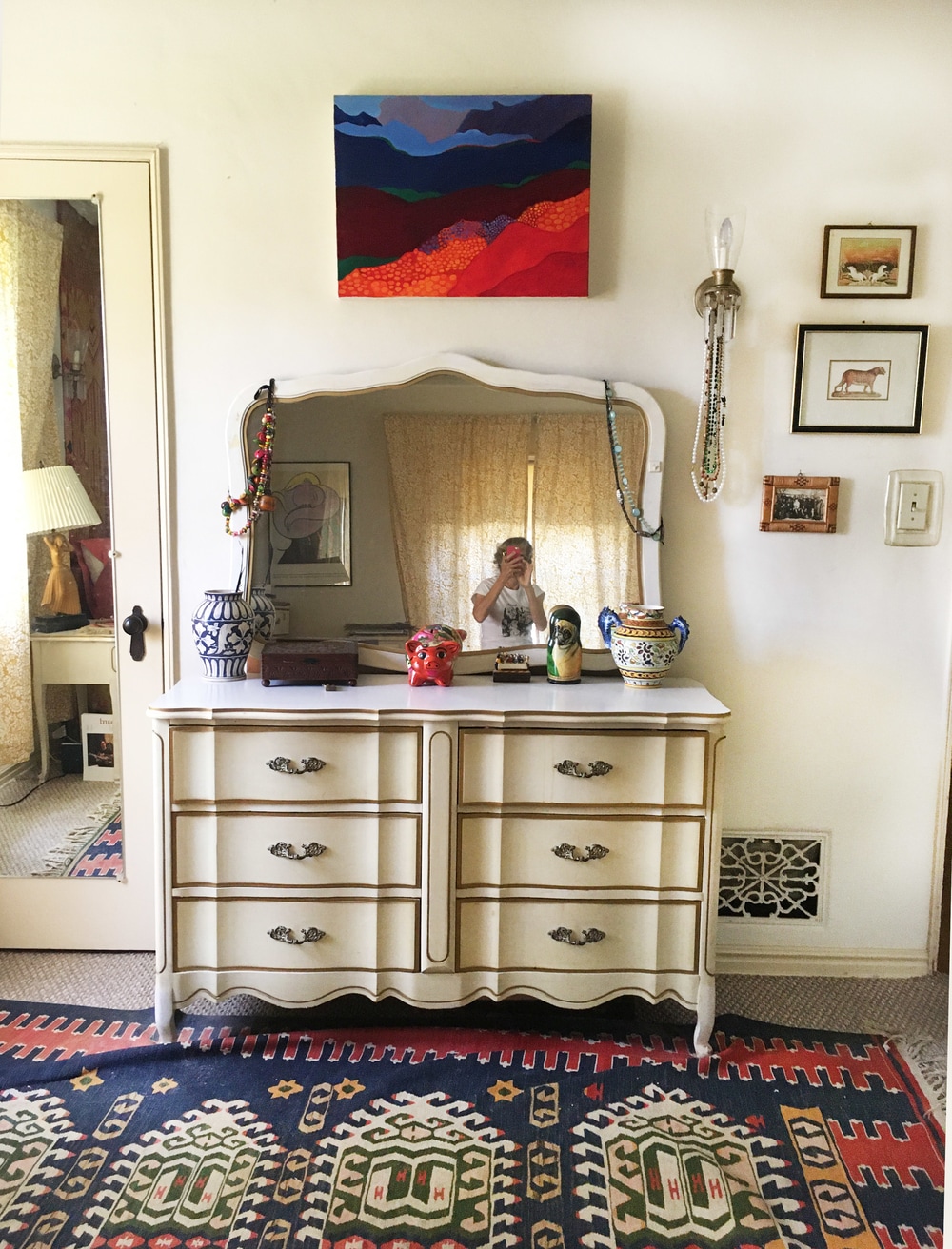 The Geology of Home, 2017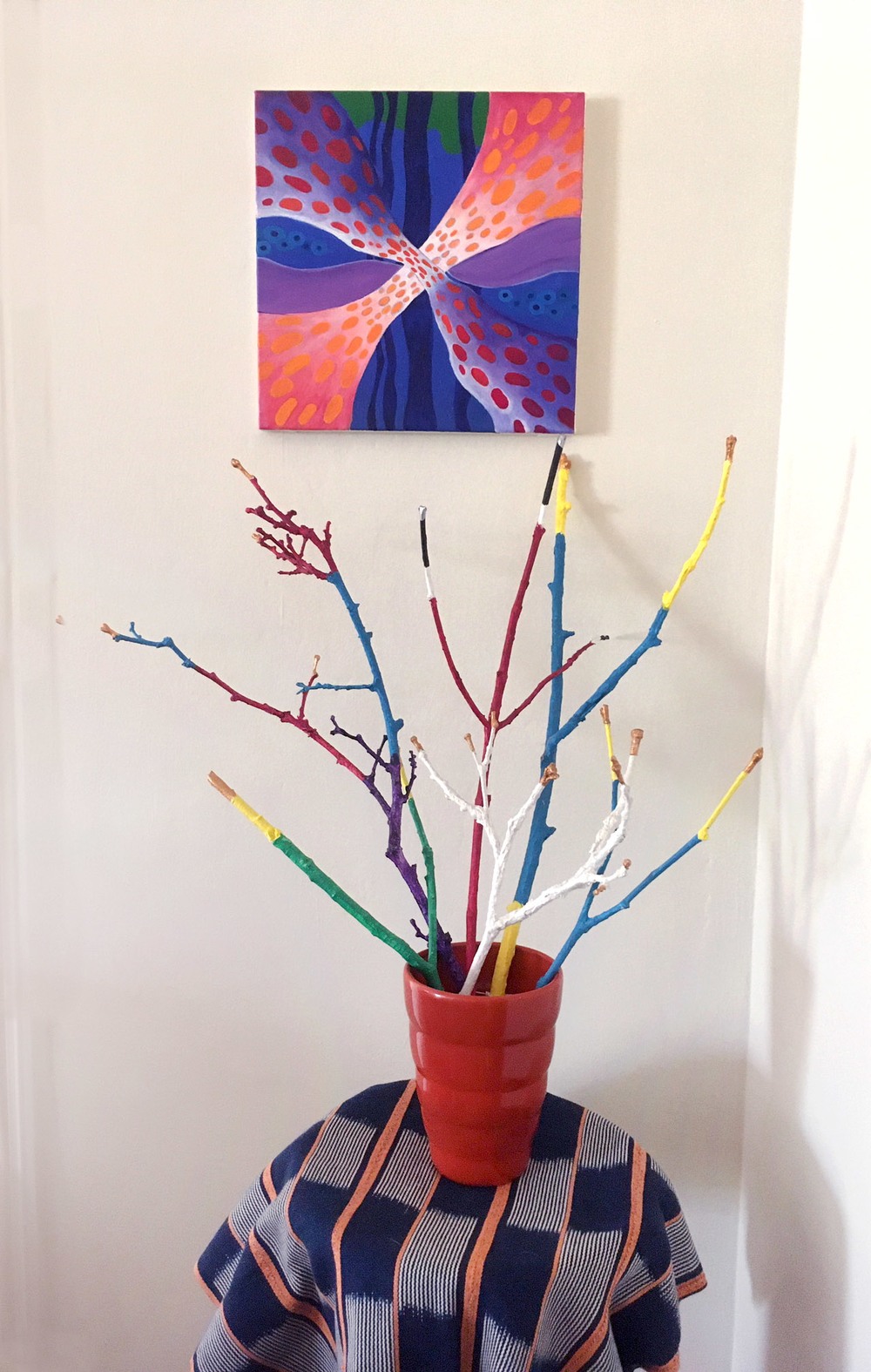 X Marks the Spot, 2018
Over the Valley and Through the Hills, 2019
From the Quarantine Garden, 2020.*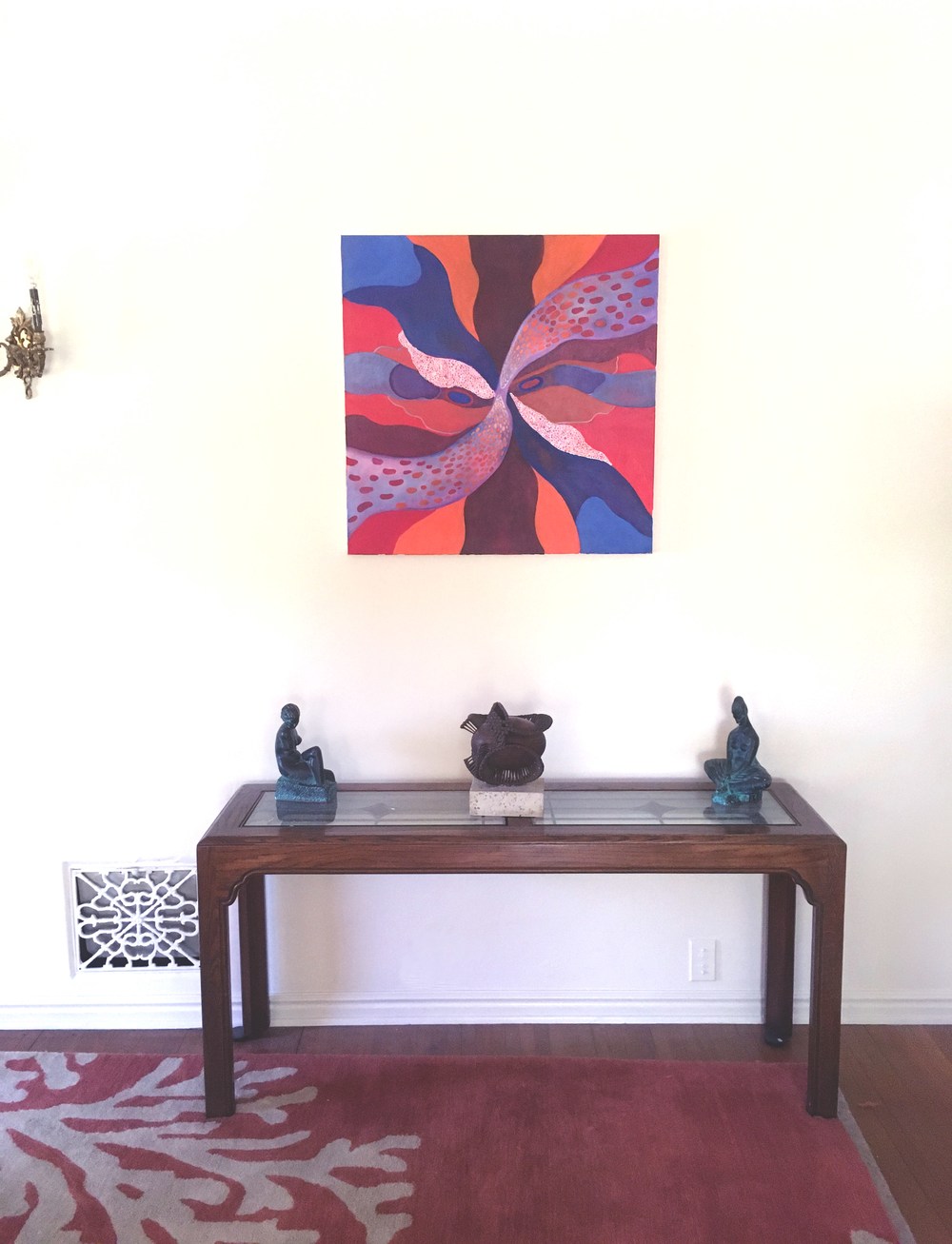 Tulip Tornado, 2019
* These paintings are from the ongoing Quarantine Garden Series. Only one piece from this series is available as a print at the moment. Others will be uploaded in the next week or so.
WHAT'S ON YOUR WALLS?
Looking Forward,
Marilyn