Cleaning My Studio and Revisiting Pluto
Nov 06, 2019
Cleaning My Studio and Revisiting Pluto
Wow. It's been a long time since I cleaned my studio.
As some of you know, I've been in LA for the better part of four years taking care of my elderly father. He passed away a year ago and after getting over the initial wave of grief I found myself dealing with an old house containing 40 years of family memorabilia. Little by little everything is getting sorted out and I am finally back in NYC to pick up approximately where I left off. This means getting my painting studio on E. 15th St. organized after four years of benign neglect.
Cleaning an art studio in order to create a more open and functional space is almost as daunting as cleaning an old closet where you uncover your favorite dresses and shoes from 1983. Difficult decisions must be made. You can't keep it all, even if much has some redeeming value, if only to you.
I already got rid of my most embarrassing artistic failures during the Great Studio Purge of 2015. Now the process of digging through the dusty corners is remotely pleasant, the surprises are mostly positive. Some paintings didn't live up to their potential, but thankfully other pieces look pretty good. I'll be sharing those with you over the next couple of weeks.
This first batch are recent, dating from 2013-15 and were part of "Pluto is Not a Planet," a series that stretched over several years beginning around 2006. That's when I became aware that Pluto was downsized to dwarf planet status. The circular forms that characterize this series are my way of representing planetary space. Some of the titles, on the other hand, are quite down-to-Earth, including one painting dedicated to the memory of our dog, Louie, who passed away in August 2014.
Finally, I will have an open studio and sale. Don't know the date yet but I will keep you posted. As I said before, I can't keep it all so if you see something you like don't hesitate to reach out.
Peace & Love,
Marilyn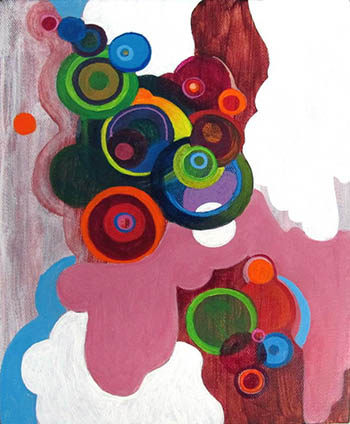 In Memory of Louie. 2014, acrylic on canvas, 12" x 9"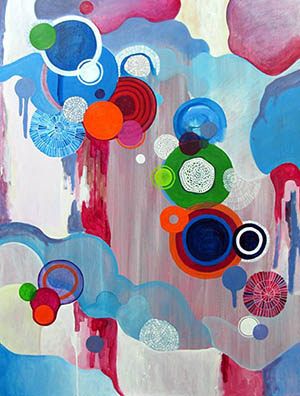 Transcendental Snowfall, 2014. Acrylic on canvas, 40" x 30"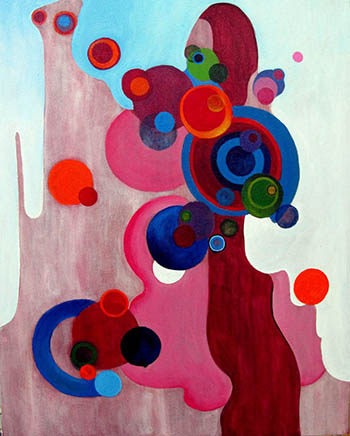 Rubber Soul, 2014. 20" x 16", acrylic on canvas.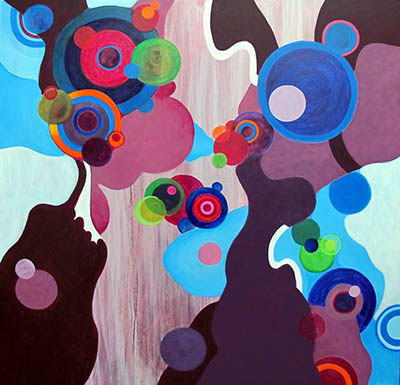 Daydream Believer, 2014. Acrylic on canvas, 40" x 40"