Enough About Politics, Let Me Introduce Myself
Aug 12, 2020
I'm one of those people who always loved creating and learning about art, but aside from the occasional drawing course, I never studied the subject in school. Since I had a knack for drawing and painting my parents strongly suggested I study something else, something that I couldn't learn on my own and might be more financially remunerative. One thing led to another and I completed a PhD in Policy Analysis before my 31st birthday. I've used the skills from that degree to support myself while developing my artwork in the most intuitive and natural way possible.
My earliest paintings were of cats and dogs, including a series dedicated to white pit bulls. I'm a devoted animal lover, sufficiently obsessed that for many years my studio doubled as a cat rescue center. Early on I expected to be a figurative painter specializing in pet portraits, but things changed on 9/11/2001. Living about a mile from Ground Zero, I was lucky to be unhurt and my apartment, other than a thin layer of dust, was unscathed. And don't worry, my husband and all the cats were fine too.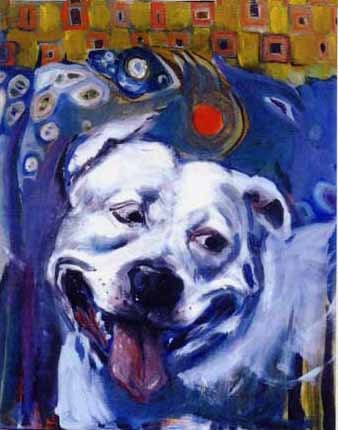 Snow White's Pit Bull, 1994
But something changed when I picked up a paintbrush. I became much less interested in a realistic depiction of the world around me. Soon after 9/11 my ongoing Biological Architecture Series was born. It's a continuing series that deals with the juxtaposition of large architectural shapes and much smaller organic forms. It's also a reflection of my life in Manhattan, a landscape filled with right angles as far as the eye can see. When I came to Los Angeles to care for my elderly father in 2016 my art changed in accordance with my new environment. The Geology of Home series was inspired by nature, ranging from the macrocosm of the nearby San Gabriel Mountain range, down to the microcosm of the rose bushes in the front yard. Beyond of my initial inspiration, color has always played an important role in my work. Organic forms resembling microbes have also appeared over and over. This is when my intuition keeps taking me.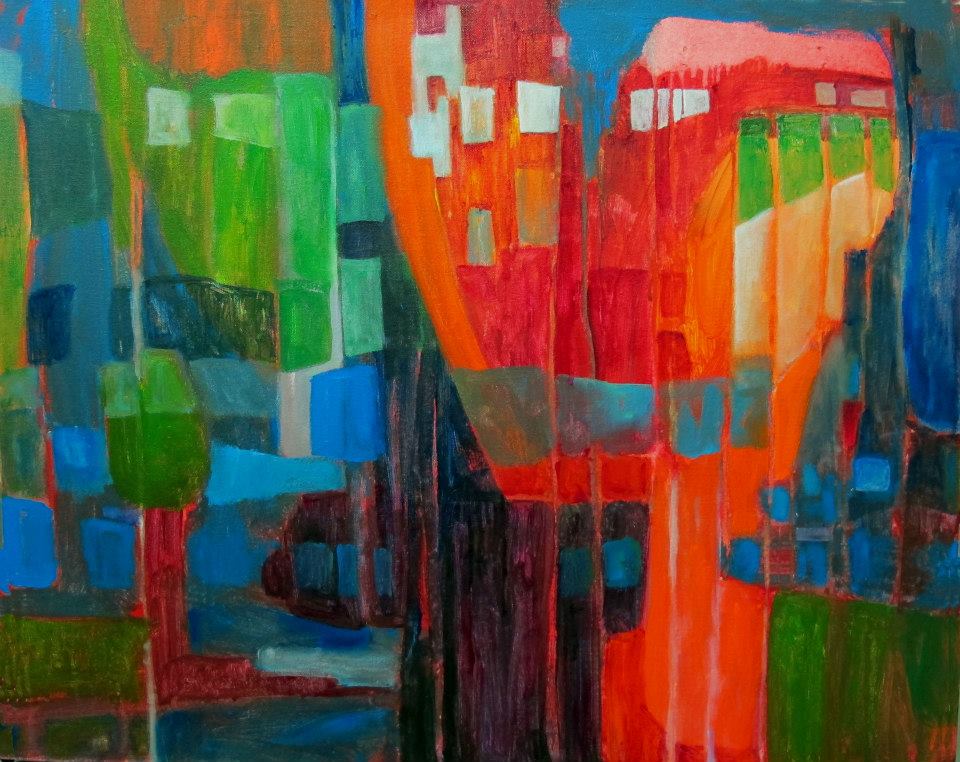 Rainbow City, 2013 - From the Biological Architecture Series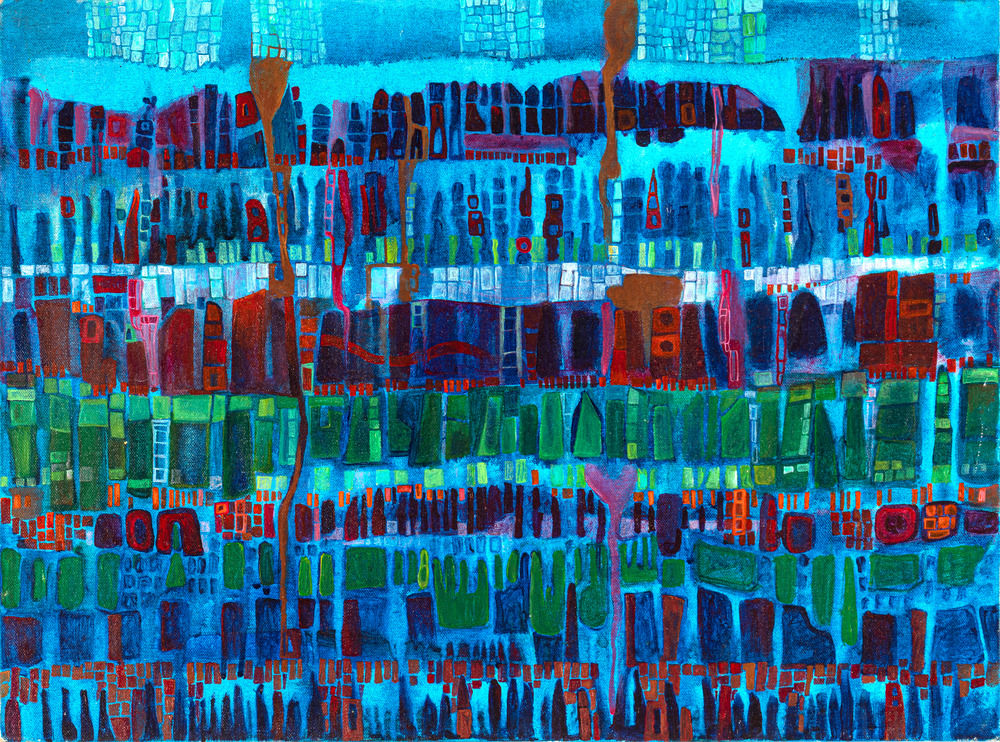 Riverbank, 2008. Biological Architecture Series
Astronomical Geology, 2016. From the Geology of Home Series
Since we have been in quarantined these colorful microbial forms have become the subject matter of my Pandemic Sketches. And since I am largely limited to our home, the plant life in our yard has inspired my Quarantine Garden Series. It looks like we'll be stuck here for awhile, so you'll be able to watch the Quarantine Garden Grow on my website, Facebook and Instagram.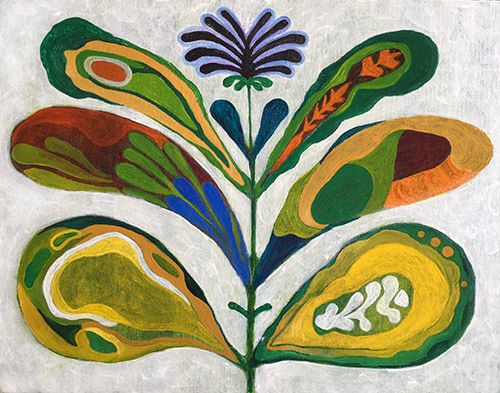 The Moratorium Blossom, 2020, from the Quarantine Garden Series
Finally, John and I will be heading back to our NYC apartment on Bleecker St. as soon as the pandemic permits. I look forward to opening my art studio on E. 15th St. again and inviting you over for a chat and a glass of wine. That said, we also look forward to working as hard as possible to continue creating art, music and books while maintaining a base in LA. Our goal is to become truly bicoastal. Wish us luck!
Stay safe, be creative and keep in touch. What's your story? I always look forward to hearing from you!