Pattern & Decoration - An Inspiration
Feb 22, 2020
Cynthia Carlson, Tough Shift (det.) . 1981/2019
Little did I know that that Pattern and Decoration (P&D) was an actual art movement until I recently visited MOCA (The Museum of Contemporary Art in Los Angeles). I've always loved decorative arts and the current exhibition, With Pleasure: Pattern and Decoration in American Art, inspired a serious moment of déjà vu. Featuring pieces dating back to 1972 through 1985, the show reminded me of what initially and irrevocably drew me to the arts back when I was young (and naively believed I might become a medical doctor or scientist).
At the time, I found the P&D sensibility more interesting and less intimidating than the conceptual and minimalist work that I often saw in museums and galleries. Color was used more freely, and I found many of the underlying patterns inherently beautiful and reminiscent of a familiar vintage aesthetic, one that extended beyond the art world. By the 1980s the same delightfully garish floral patterns used to decorate suburban homes from the 1940s through the 60s appeared on Betsy Johnson's gorgeous dresses and could be found throughout the go-to Fiorucci shop in Beverly Hills. Retro patterns became a clothing trend while simultaneously being incorporated into the P&D artwork seen in galleries. This decorative style and liberal mix-and-match aesthetic inspired my own wardrobe as well as artistic sensibility.
Formally speaking, art historians consider P&D a hybrid movement, a blend of art and design. It has been broadly described as a response to the austerity of conceptual art and modernist abstraction of the 1960s. Artists began appropriating ornamental patterns from sources beyond the boundaries of the main stream art world, looking to everyday fabrics and home furnishings as well as exotic non-Western sources such as Persian carpets, Moroccan tile, and African textiles. These items were used to create innovative installations that evoked a degree of domesticity which, up to that time, was foreign to contemporary art. Our visual vocabulary was further broadened by the use of ordinary craft materials (yarn, beads, sequins, etc.) to create thought provoking works. Because of the references to domesticity and traditional women's crafts such as embroidery, needlepoint and quilt making, P&D was linked to feminism. However, it wasn't exclusively a girls' club, some male artists also adopted this aesthetic and their works are represented in the MOCA exhibit.
The exhibition certainly includes period pieces, but much of the artwork holds up well over time and still inspires. Patterns have always appeared in my own paintings, albeit in a more organic way than those found in most P&D work. However the show has motivated me to experiment with incorporating flowers and perhaps the patterns of my favorite rugs into new paintings.
Below I've posted some photos with links to MOCA; With Pleasure: Pattern and Decoration in American Art 1972 - 1985. I'm just scratching the surface here. If you're in Los Angeles go see the show. For an overview see the exhibition website and to see how the artwork below was installed click on the link below:
https://www.moca.org/exhibition/with-pleasure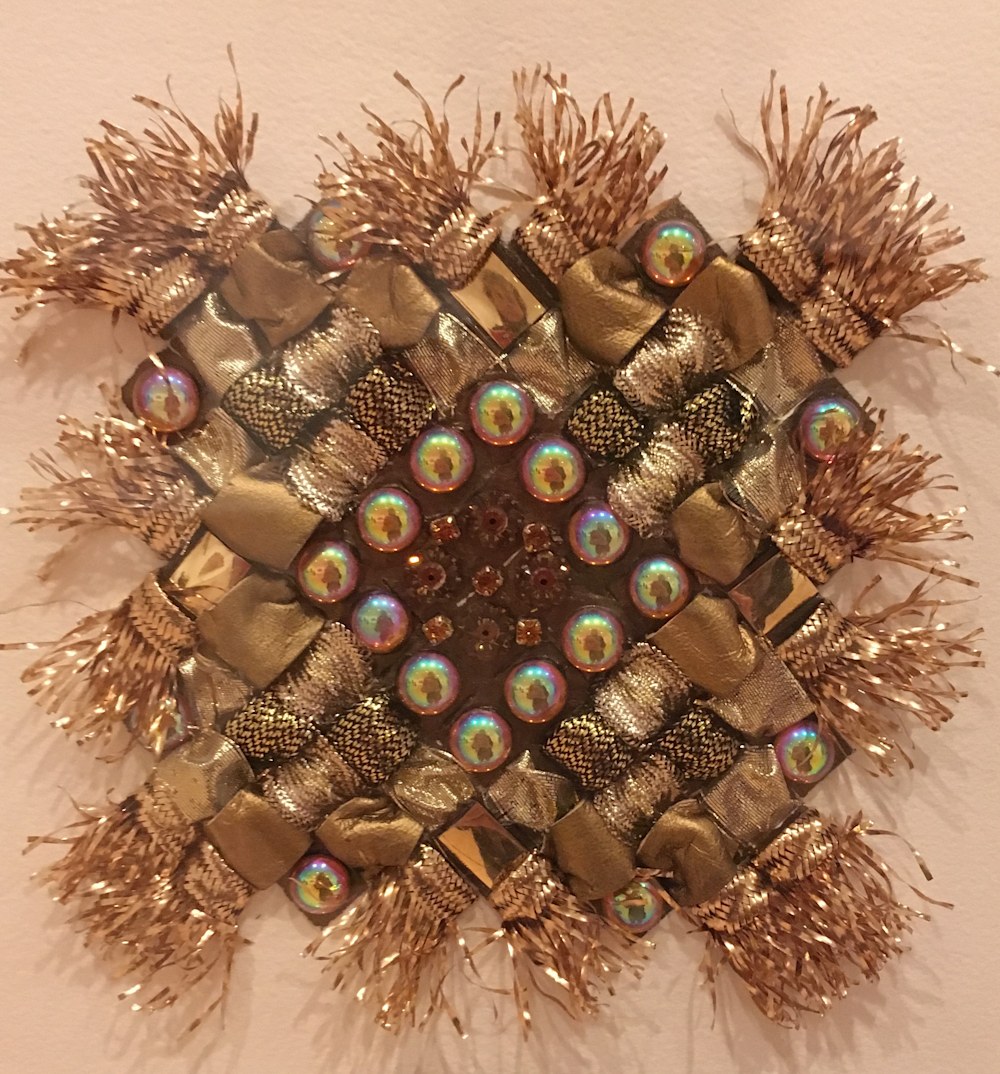 Kendall Shaw, Camel Walk, 1980.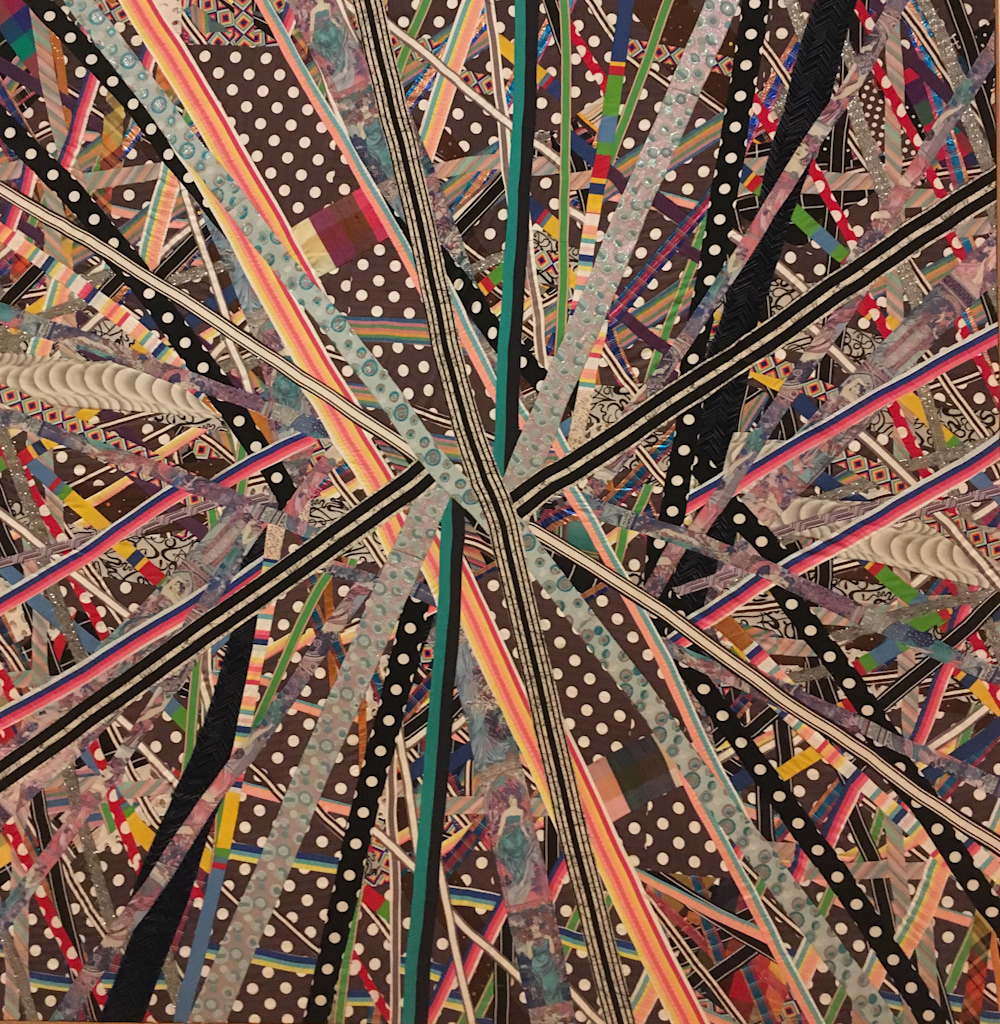 Lucas Samaras, Reconstruction #20, 1977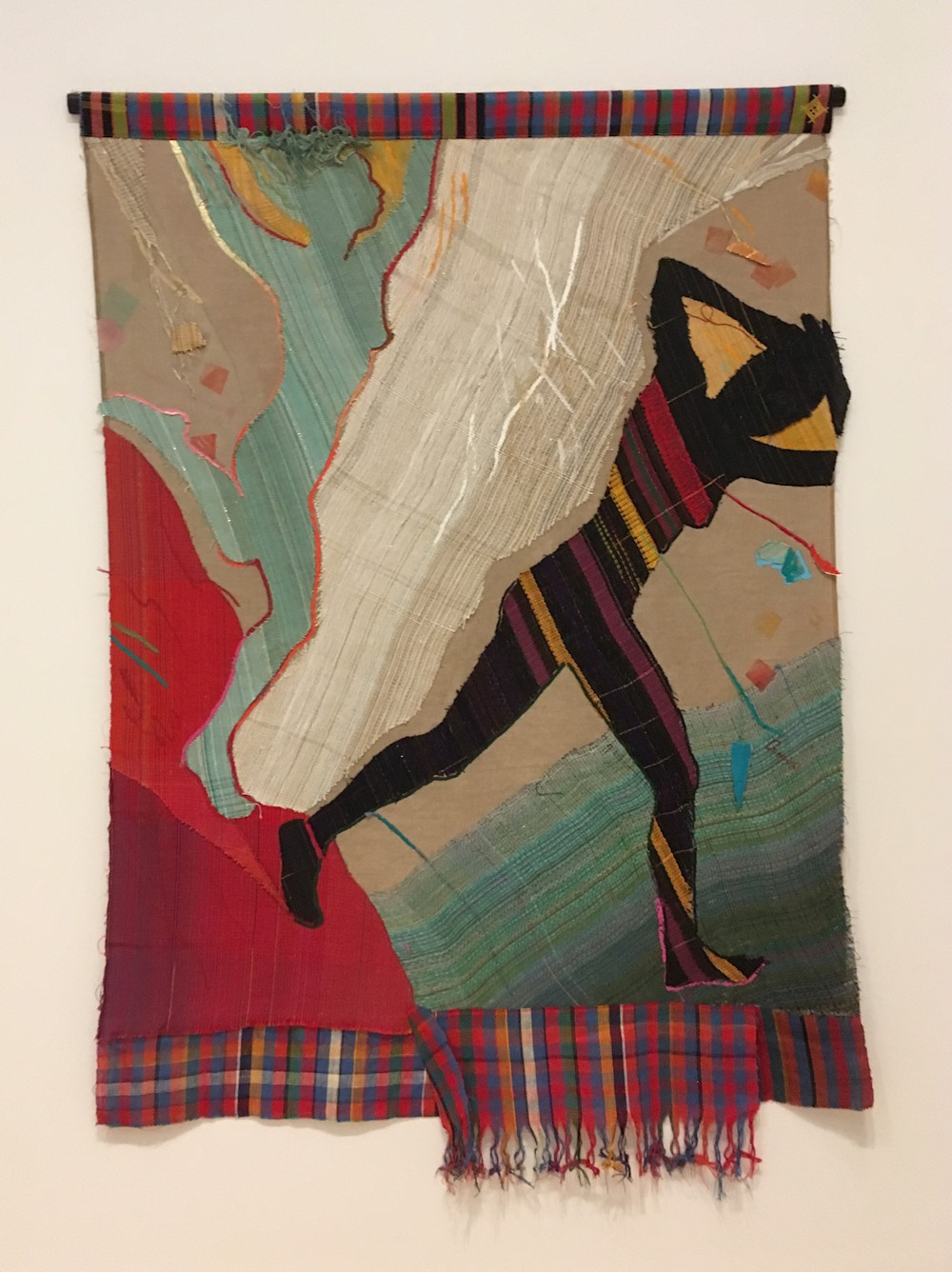 Emma Amos, Out in Front, 1982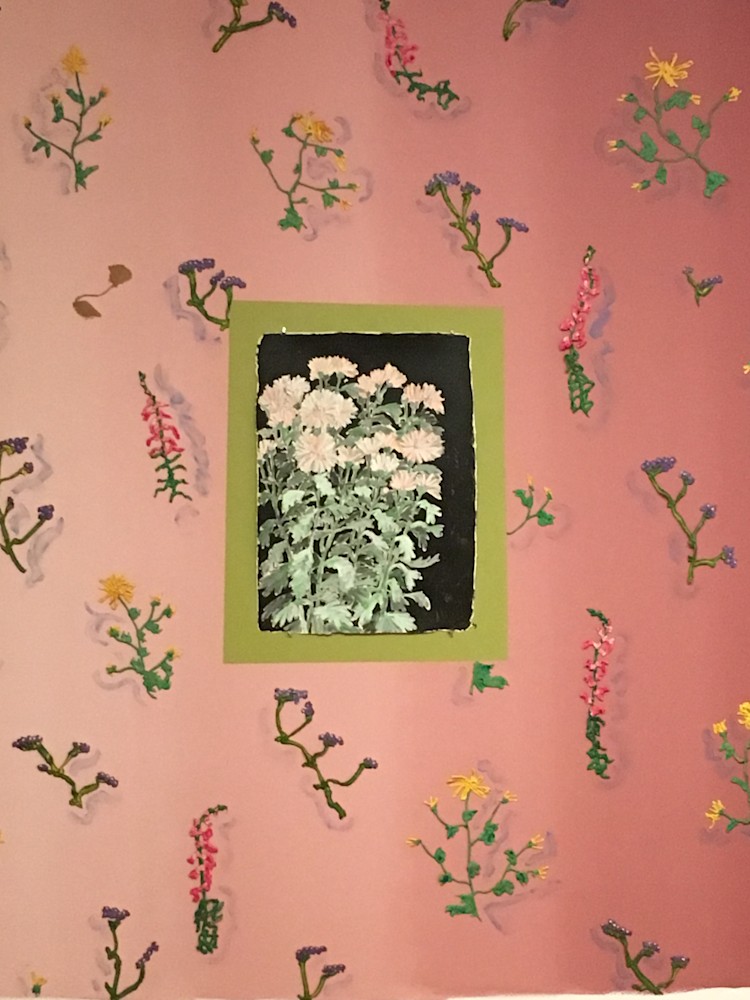 Cynthia Carlson, Tough Shift (det.) . 1981/2019.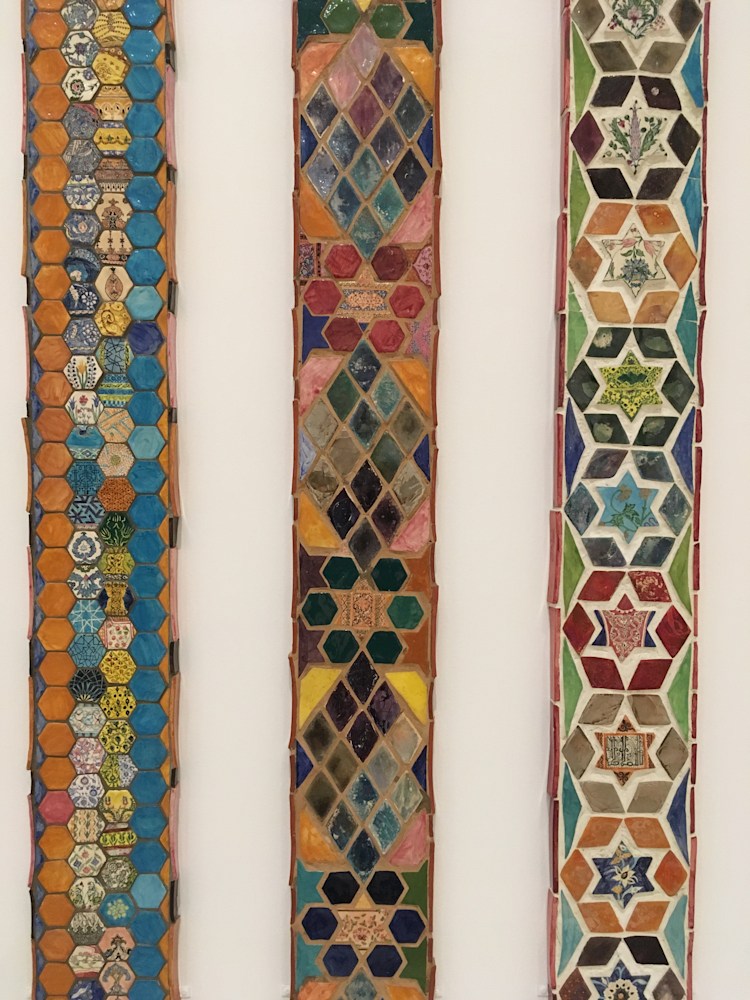 Joyce Kozloff, Pilaster, (det.) 1978.