Staying Creative During the Pandemic
Apr 13, 2020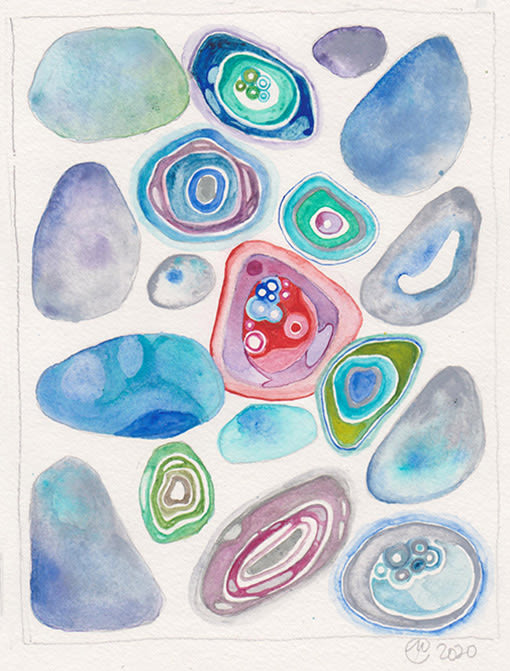 Pandemic Sketch 5
Like most of us, I've been sheltering in place for weeks now. It's a big shift in lifestyle and a challenge that's compounded by anxiety over just how long this pandemic will last. Social distancing requires a new and demanding mindfulness that can be emotionally taxing. Going to the grocery store calls for serious tactical planning and maneuvering. Questions continually repeat themselves… Do I have a fever? What about that cough… and this headache? Thankfully my health concerns haven't amounted to much. But a test that many of us also face is how to manage our anxiety while staying creative during this uniquely stressful time.
Everyone's situation is different, but I can tell you what works for me, and it's simple. My mind isn't always my friend. Worries often compound one another and the next thing I know I'm like a deer in the headlights. I can't focus on anything meaningful and in place of productive energy, I risk the onset of lethargy and worse… boredom. Escape lies in creativity, but sometimes the act of setting up my art materials and beginning a new project or completing something I have already started can be rather daunting.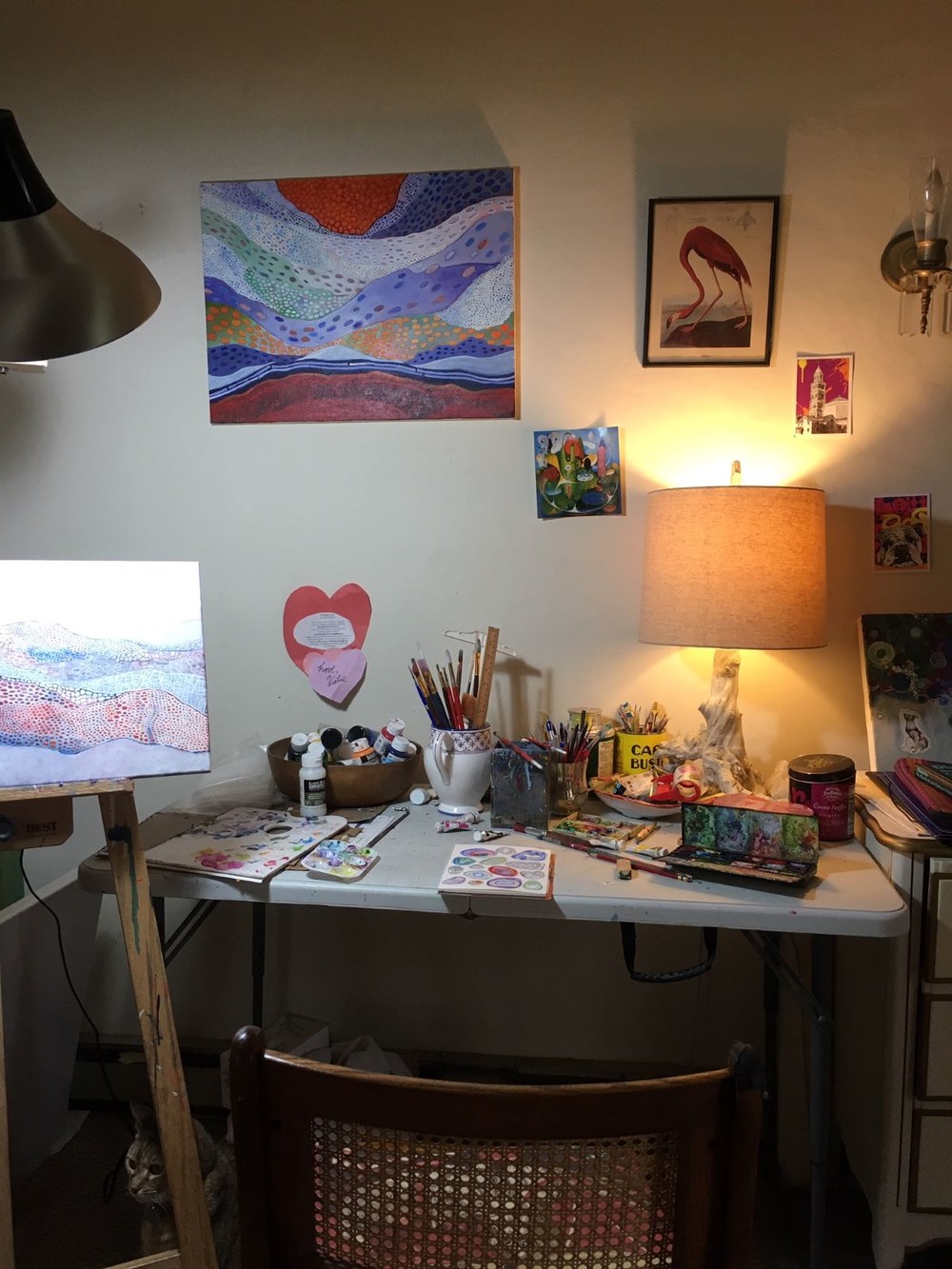 My mini studio (above).
My solution is to keep my workspace, small as it is, always available. I usually like to create for myself and my mate, an orderly living space, and since I can't get to my studio (it's in NYC and we, for the time being are comfortably stranded in LA) I've sacrificed some of that neatness for an environment designated for ongoing work. I mean that literally. I always have a jar filled with water to clean my brushes and as you can see in the photo, tubes of paint are lying around, watercolors pans are open and there's usually an unfinished painting or two. A few favorite works of art hang on the walls for inspiration and motivation, and I don't hold myself to specific standards of size or media. So, whenever I feel overwhelmed, all I have to do is sit down and begin painting or drawing whatever comes to mind without any distractions, and no excuses.
My Pandemic Sketch Series is the result of this approach. These are small paintings created on a 6" x 8" block of watercolor paper. There's no need to cut or prep the paper. I work directly on the block. Because of constant distractions (COVID19 news, social media, etc.) I begin painting as soon as I sit down. This immediacy is facilitated by the small scale of my work. I don't have to move things around to create enough room to work.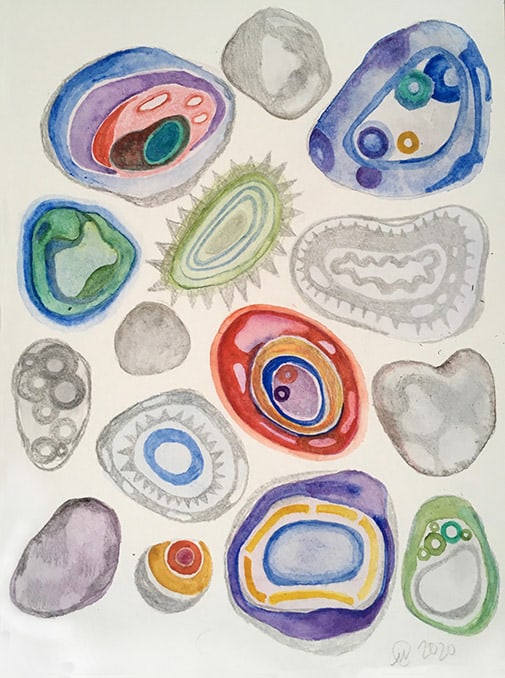 Pandemic Sketch 9
My tagline is, "Everything is Intuitive," and my best work has always been a product of direct inspiration, as opposed to extensive planning and analysis. That's especially true with the Pandemic Sketch Series. I am always inspired by beauty, but these small paintings have a microbial motif that I didn't even recognize until it was pointed out to me. It seems I've created families of imaginary amoebas that hopefully reflect some of the beauty of the microscopic world without the danger of …. going viral…
Be Smart. Be Safe. Thanks for reading and viewing my art and hope to see you soon – Marilyn.