What's Croatia Got to Do with It?
Oct 13, 2019
What's Croatia Got to Do with It?
As some of you know, Croatia plays a big part in my life. My parents were born there and I go back to the Old Country at least once a year, more often if I can. Mostly I'm in Split and along the Dalmatian Coast where my family is from. The coastline is so inanely beautiful that I alternate between obsessively taking photos or staring out at the Adriatic, remarking on its beauty like a mantra.
Lots of painters have tried to capture this natural wonder but I don't even attempt a figurative interpretation. As always, I'm inspired by my environment, but my paintings are abstract. Both natural and architectural elements are reflected in my Croatian work. Dalmatia is rocky and its many old stone walls, houses and churches are as permanently lodged in my mind as is the gorgeous coastline. I am attracted to irregularities (in almost every sense of the word) so I'm thankful that Dalmatian stonework isn't super precise. Even under the most exacting craftsmanship, each stone block is subtly unique in color and form. That's what makes it so intriguing, Dalmatian masonry creates a visual bridge between the manmade and natural world.
In this blog post I'm looking back at some earlier paintings, the oldest dating to 2007. I'll continue exploring the Croatian theme in future blogs so stay tuned. I may even make prints available on this website. Just let me know if you are interested.
Peace and Love, Mir i Ljubav,
Marilyn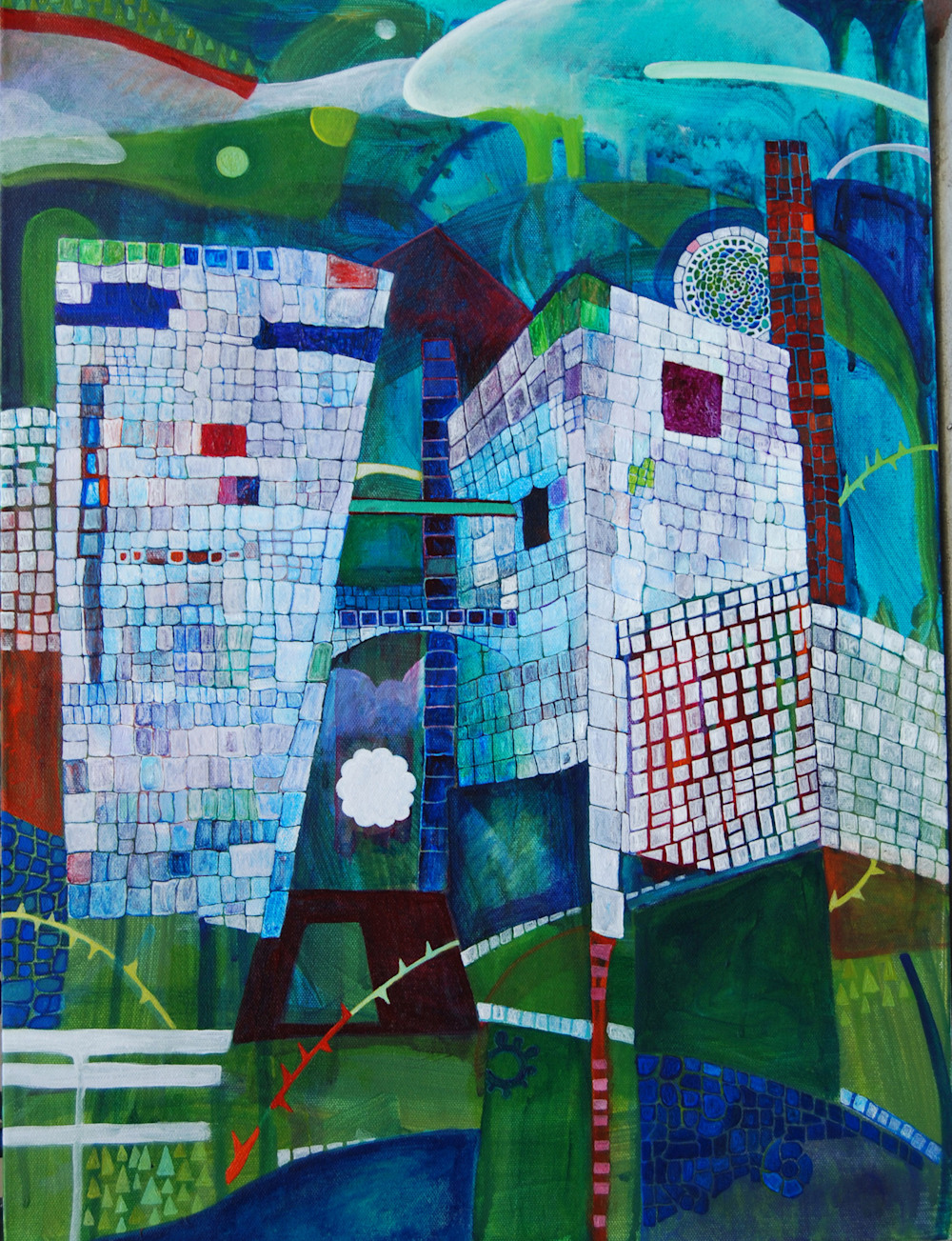 Pustinja Blaca, 2011. Acrylic on canvas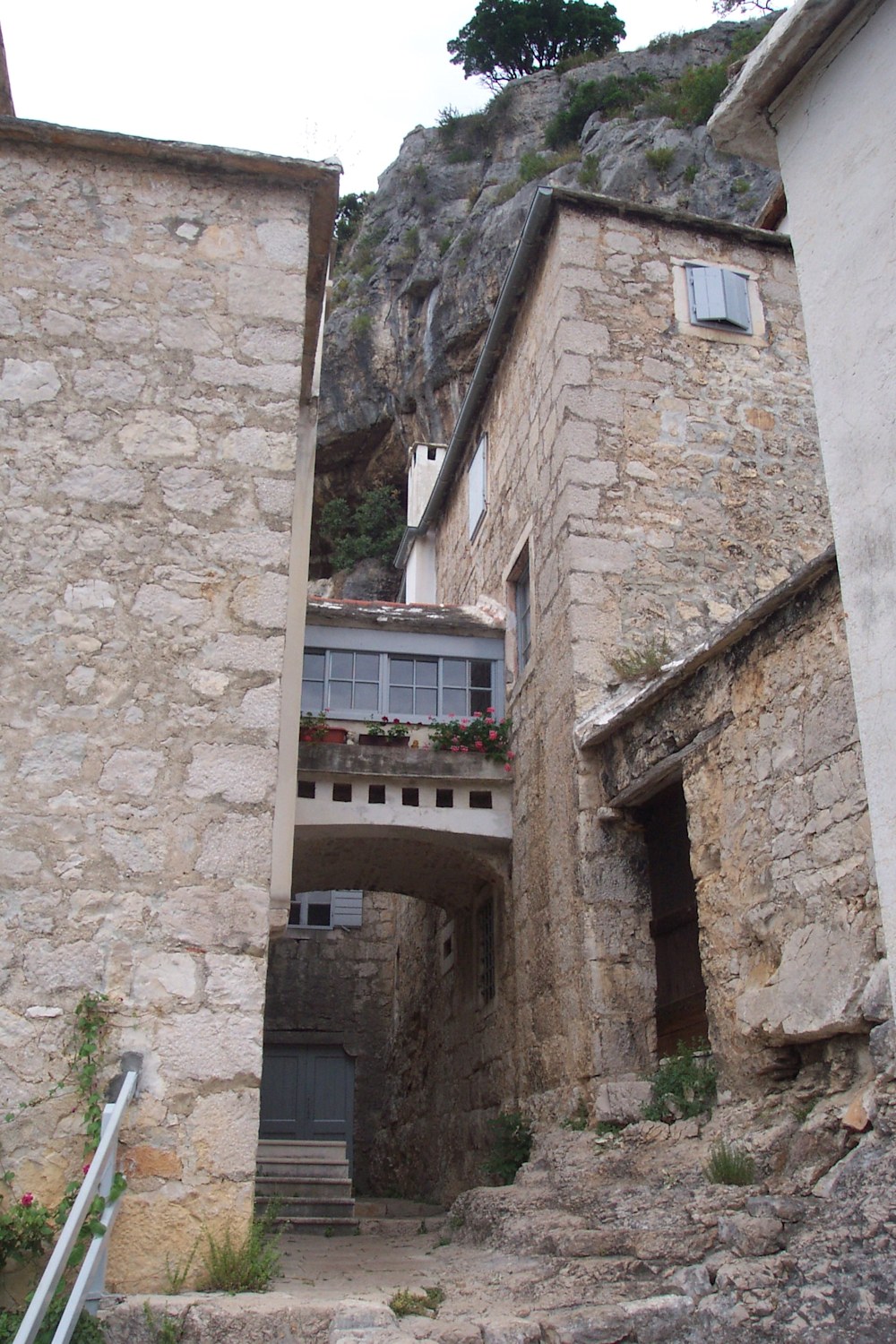 Pusinja Blaca is a 16thC monastery on the island of Brac. This is only a small part.
nvas.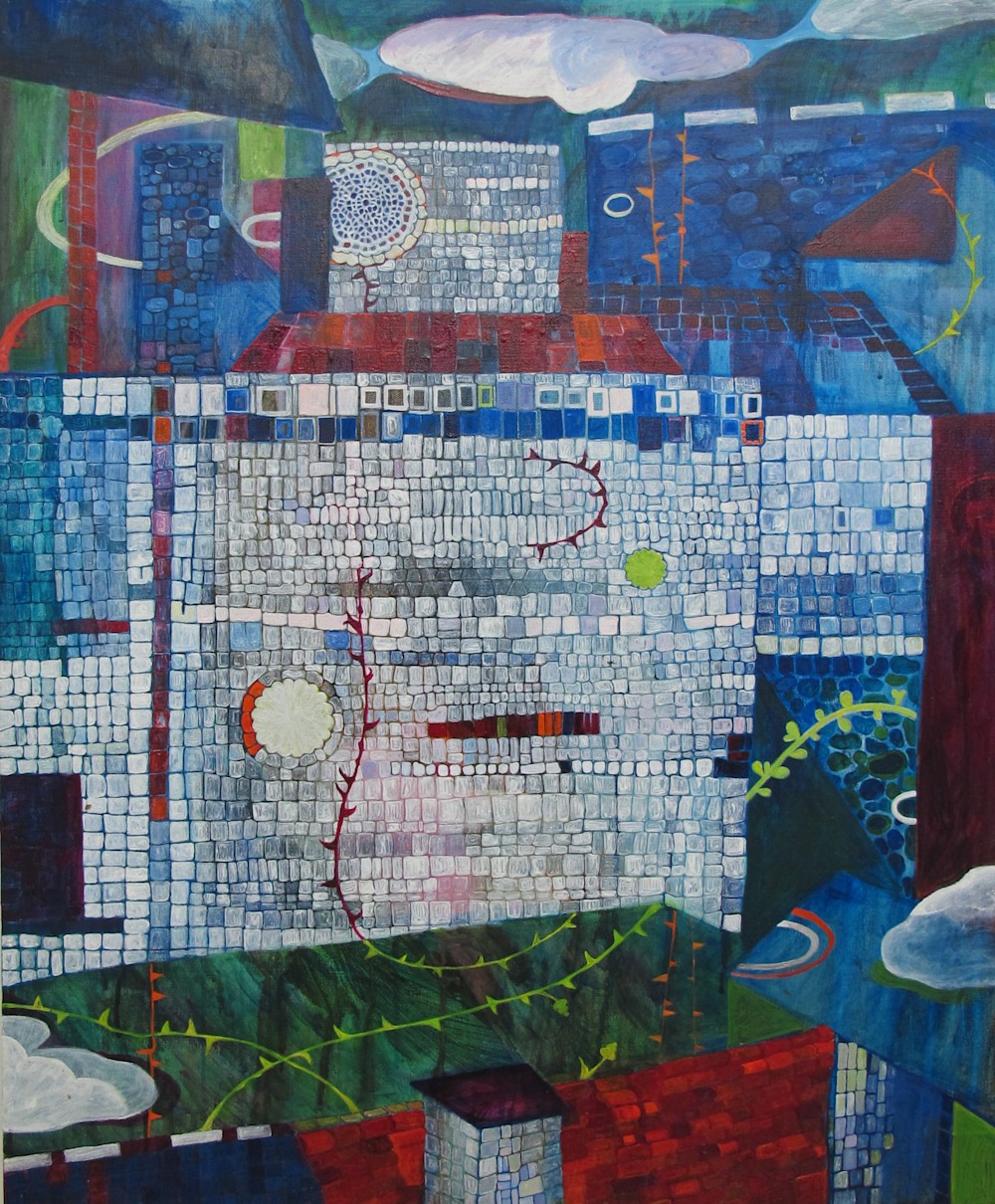 Wall Between Then and Now, 2011. Acrylic on canvas
Old fortress wall, Vrgorac
Wall and Water (Adratic), 2007. Acrylic on canvas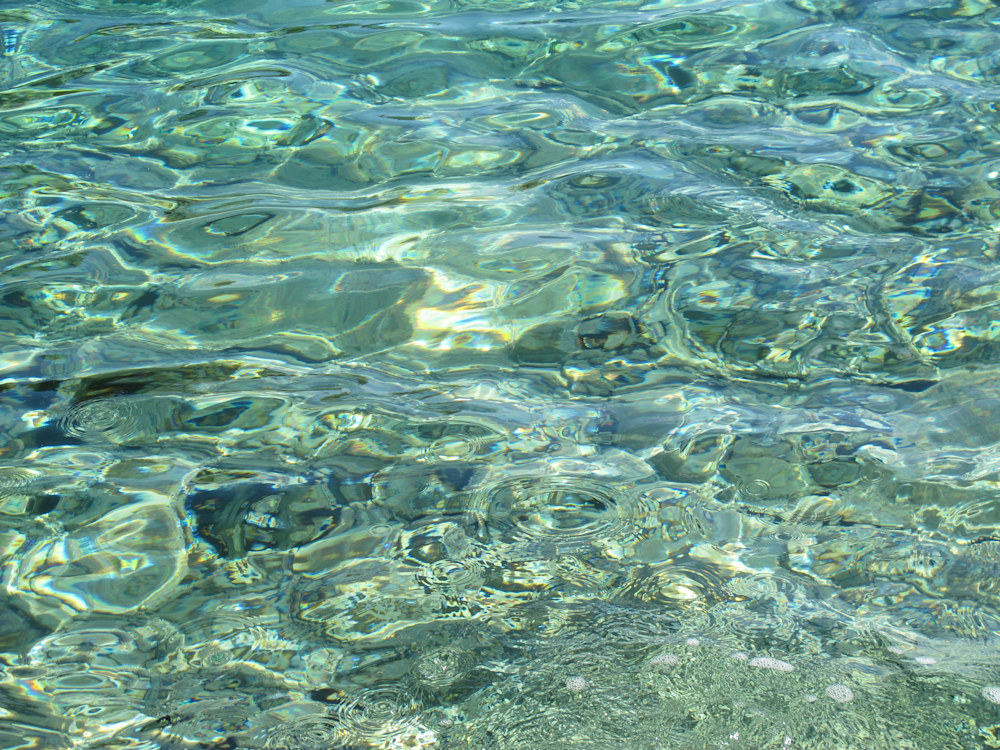 The Adriatic, up close.